Whether you have one of those rooms in your house that doesn't get any light, or if you just want to freshen up the decor, summertime provides the perfect opportunity to refresh your bedroom decor. But instead of spending hours shopping and stressing over what to buy, why not take some time to DIY your room? Not only will it be cheaper than buying new items, but it will also let you add more personal touches to each item. Here are 10 simple DIYs that will let you decorate your room this summer…and all with items from around the house!
1) String Lights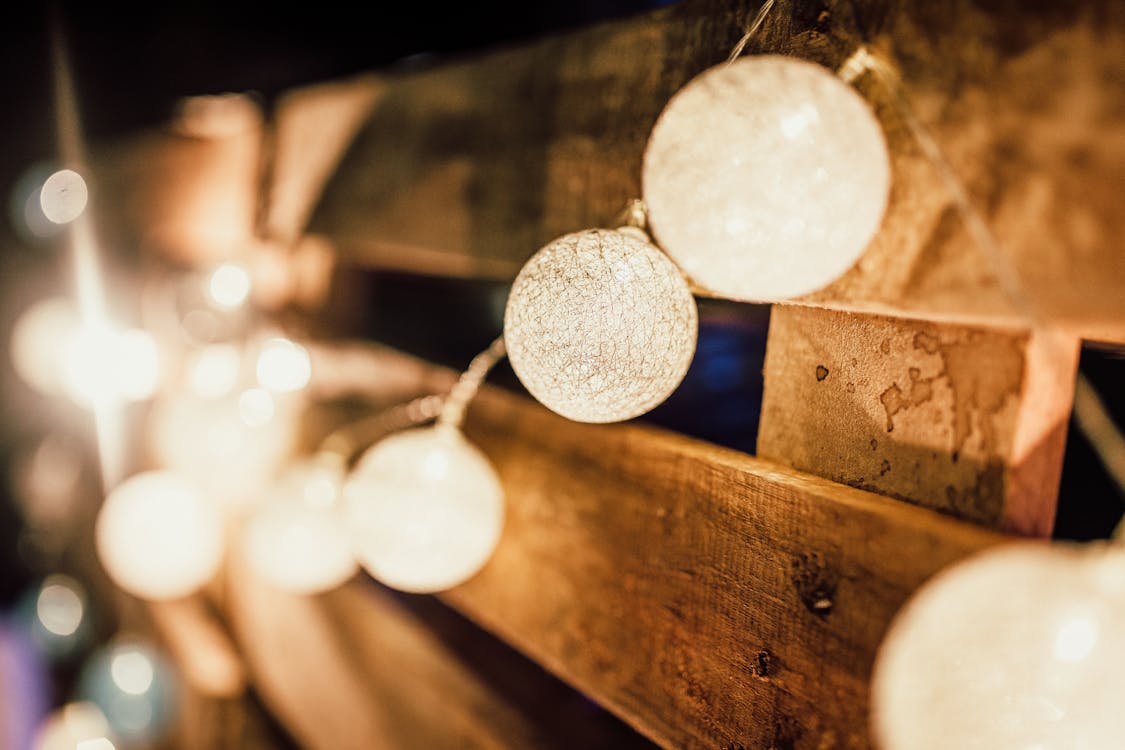 The easiest of all room decorations, string lights are cheap and easy to install. They also create an ambiance that can't be matched by any other form of decoration. For maximum effect, add a few plants under your lights to increase their size, or place them in front of a mirror to amplify their reflection. If you don't want to spend money on multiple strands, consider purchasing solar-powered ones instead—they save money while they decorate!
2) Bucket Planters
A great way to add some green to your room is with a set of planters. For an easy, inexpensive version you can make yourself, try using an old bucket. Drill holes in the bottom of your bucket and place it on top of rocks or pebbles on a garden bench or coffee table. Fill it with soil and plant some small flowers (such as marigolds) that won't take up too much space indoors.
3) Wall Paintings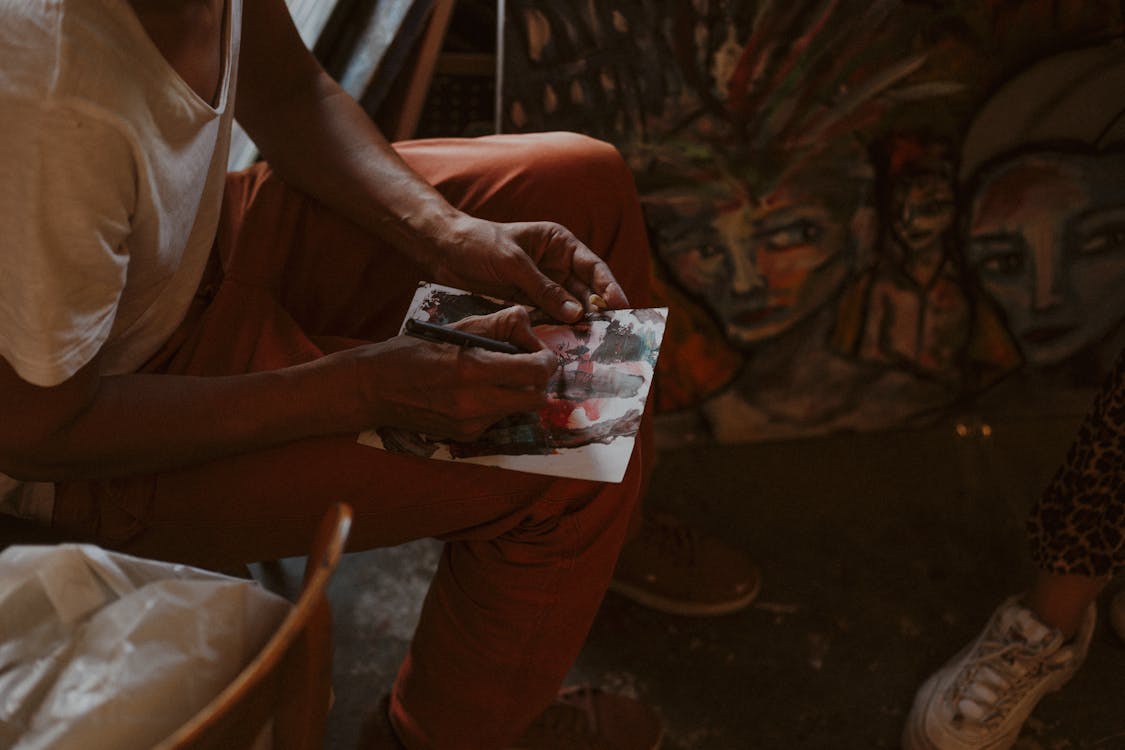 Wall paint is a great way to completely change a room in your home without spending a fortune. Just like artwork, wall paint comes in lots of different styles and patterns, so you're sure to find something that fits with your current decor. The good news is that painting one large wall gives you all sorts of flexibility when it comes to choosing color and pattern. Try painting just one large accent wall or have fun by coloring an entire room!
4) Mason Jar Vases
A friend of mine has a collection of mason jars and I've found that they can be used to store just about anything. They work especially well as vases because you can use them again later (so long as you change out flowers) or take them outside during pretty weather and put fresh herbs in them. If you want a mason jar, simply run to your local hardware store or grocery store and grab some clear glass ones.
5) Faux Book Stack Walls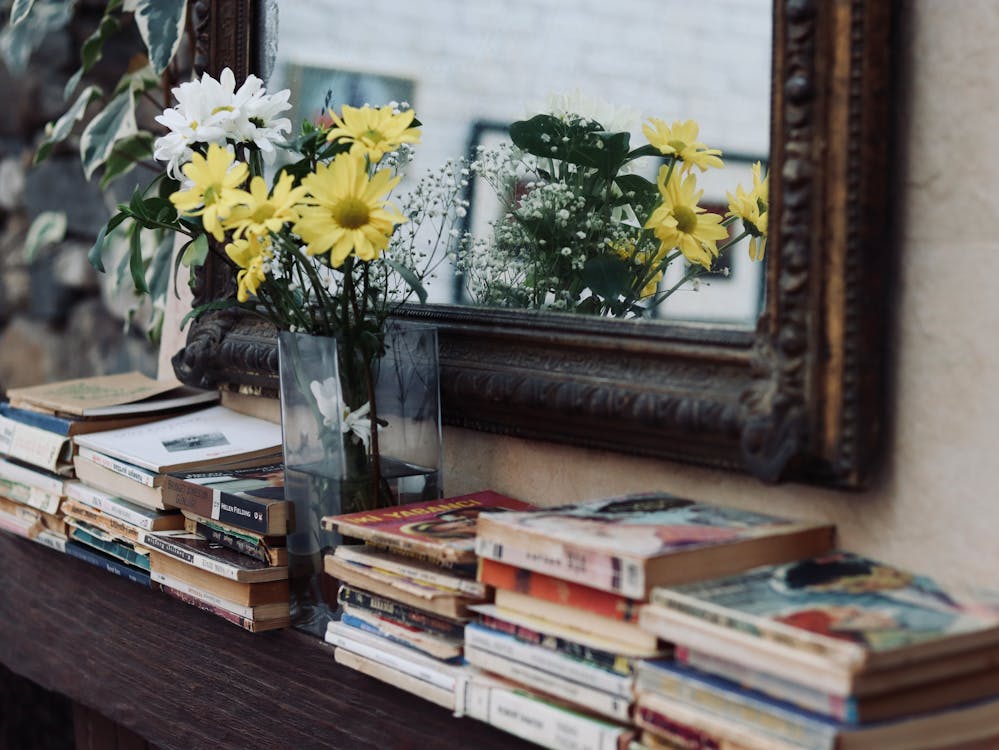 Faux book stacks are a cheap, easy and super-cute way to add character to a room. Find an array of books at your local thrift store, stack them into towers and affix them to your wall with a dab of hot glue. Voilà! Instant coolness. To be clear: If you plan on throwing parties or have kids running around, you'll want to buy sturdier books that can withstand some abuse.
6) Statement Mirror
A statement mirror is a great way to add personality to any space. Even something as simple as a metallic frame can make a big difference. With just some paint and glue, you can create an easy DIY to hang over your mantle or dresser top. In your craft area, use it to reflect sunlight and light up your workspace!
7) Sculptures on the Shelf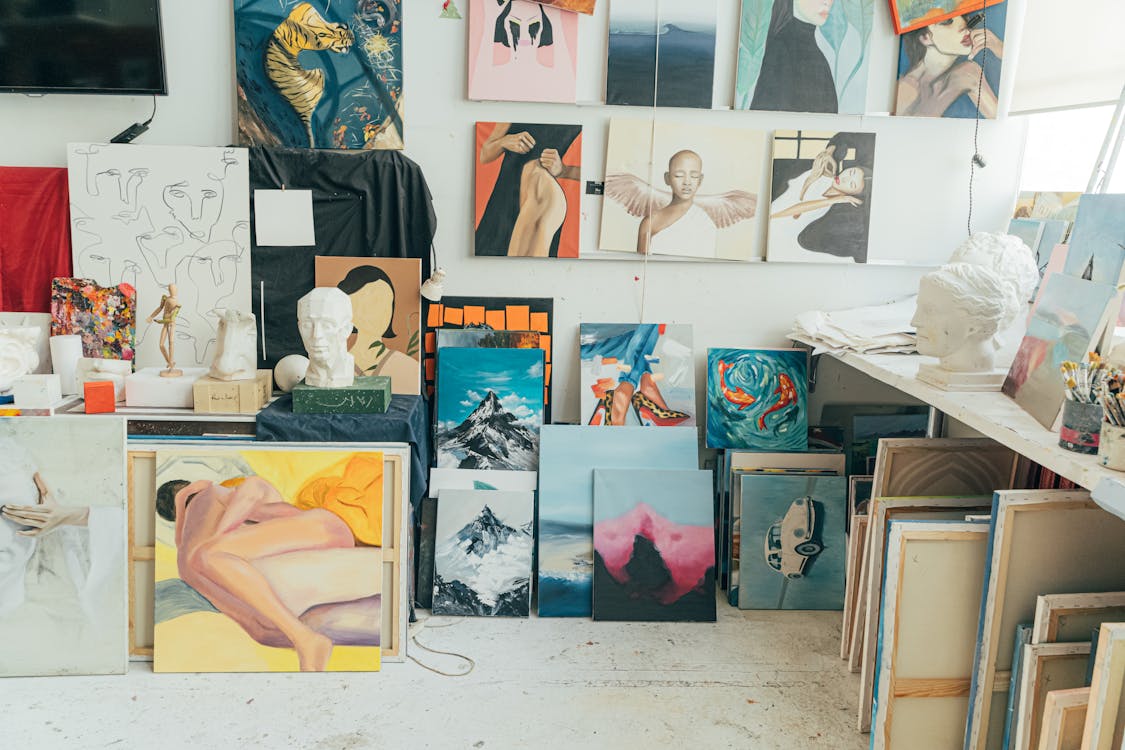 We've all seen those interesting sculptural objects on bookshelves, and a quick Google search will show you there are countless different ideas. From wind chimes to sand candles, there's no shortage of art-like sculptures that can be made from simple household items. If you're looking to jazz up your bookshelf or coffee table with a new object or two,
8) Shower Curtain Turntable Display
Shower curtain turntables are an inexpensive and fun way to display albums, DVDs, photos, and other keepsakes. The best part is that it's easy to create your own with simple supplies you already have lying around. This is a great craft project to do with kids, but don't be surprised if they want one of their own after putting it together. Turntables can also be used in kitchens or living rooms as decorative wall displays.
9) Fill Pots with Colorful Flowers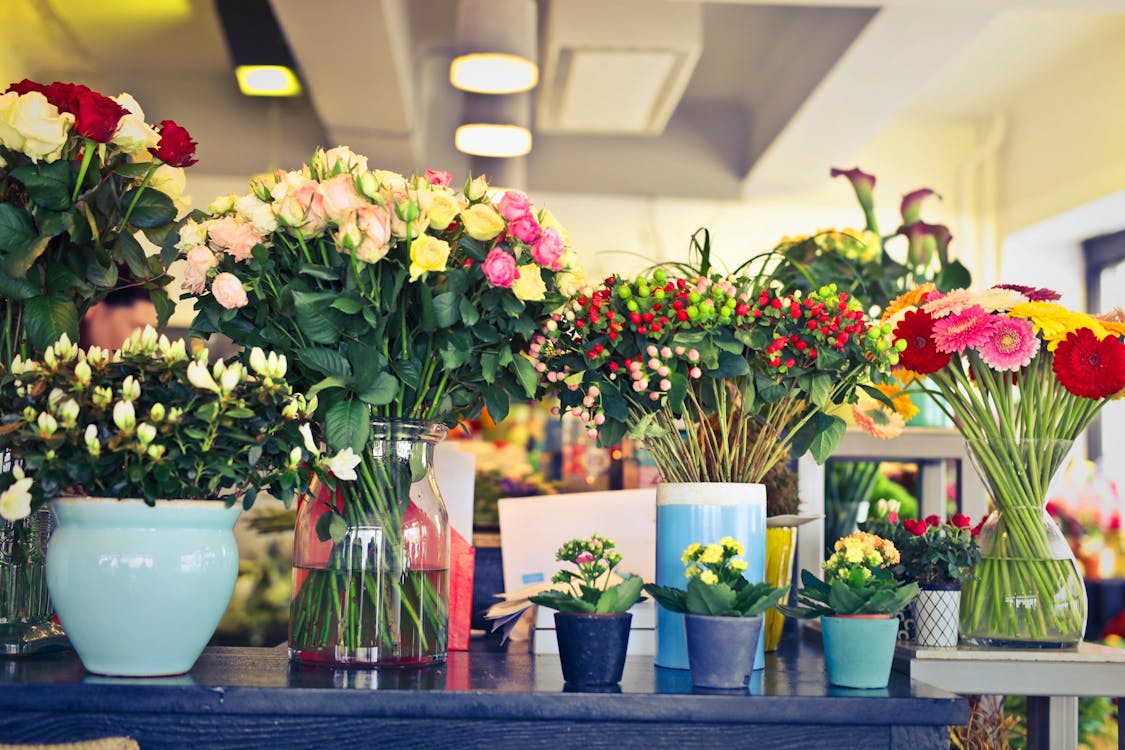 Spring flowers are always a welcome sight in your home. If you have pots or vases in your room, you can use them to add color and life to a sunny day. The best part about keeping pots of flowers is that they require no maintenance. Just put them on display, sit back, and enjoy. You don't even need a green thumb; if you water them once or twice, they'll do fine on their own!
10) Vibrant Rugs
Rugs are a great way to spruce up your room, and you can create a fun summer rug with an eclectic combination of patterned and plain fabrics. For example, choose brightly colored or striped fabric for a bold look that's sure to stand out. To make more of an impact, mix different patterns into your rug design—try solids, stripes and polka dots! If you want something subtle, combine just two or three different shades of one color to give your space some relaxing warmth.